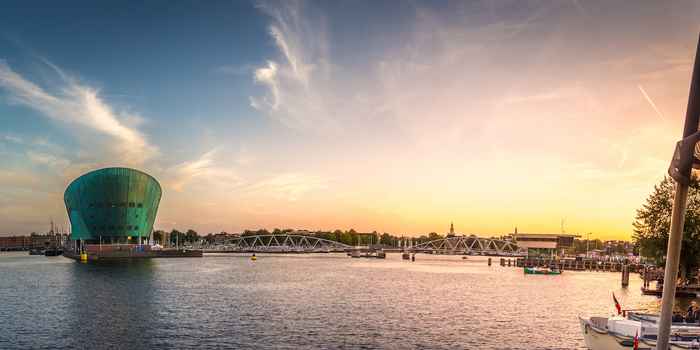 The aim of this workshop is to discuss new methods and developments in string theory. By now this workshop is a tradition: we meet to discuss exciting results in our community in the beautiful city of Amsterdam. We will try to decode black holes (those that burn and those that don't); we'll admire the elegance of exact results in supersymmetric theories and strongly coupled systems; recent development in string-pheno and cosmology; and last but not least, we'll hear the latest news about holography and its applications.
We will provide a relaxed and open environment. There will be plenty time for discussion among participants: our priority is to have the opportunity to create, collaborate and inspire!
Dates
The workshop will take place from July 4 to July 15, 2022. The activity will have the same - by now traditional - format of the other workshops in the series: typically two talks per day, with lots of time for informal discussion and collaboration. Also this year, the last two days of the workshop will be devoted to celebrating Erik and Herman Verlinde's 60th birthday, with special talks, guests and activities during July 14-15. For information about the Verlinde Symposium, click here.
Additional information
The drop menu, next to the icon "String Theory" on the left corner, has links with additional information about the activity. If you have any questions regarding the scientific content of the workshop, please contact the organizers at amsterdamstringworkshop@gmail.com.
For administrative questions, please send an email to secr-iop-science@uva.nl
Covid Information
There are no official Covid rules that apply to the workshop. Still as a courtesy to other participants, and in view of recent Covid outbreaks during workshops and conferences, you may want to consider:
-wearing a mask during lectures,
-test prior to, and during the workshop, as you feel appropriate,
-do not participate in person if you have clear Covid symptoms.
You can buy antigen tests at stores like Etos or Kruidvat, which have multiple locations throughout the city. The keywords in Dutch to search for pharmacies are "Apotheek" (specially if you need a prescription, but also over the counter), and "Drogist".
Financial support
The workshop is supported by: