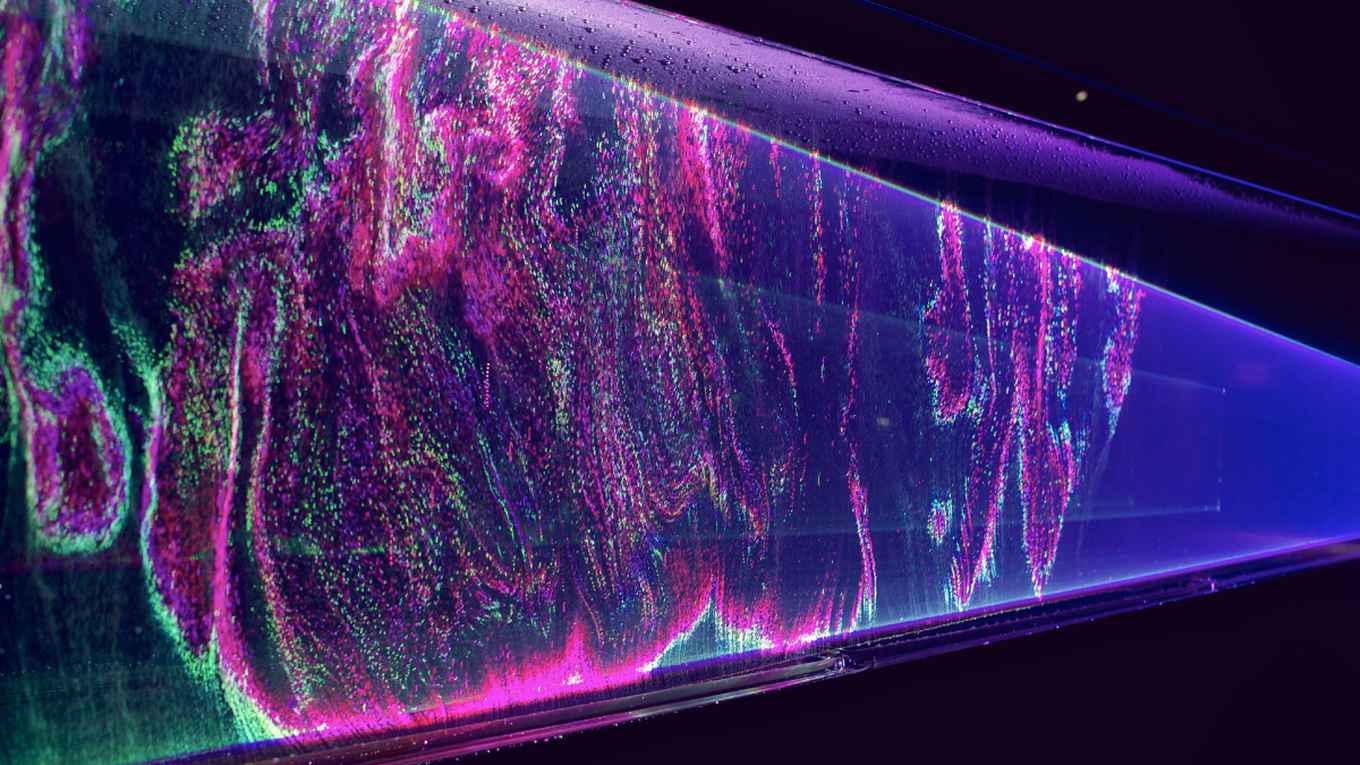 The Studiotopia initiative aims to increase collaborations between cultural and research institutions, academia, innovation centres, creatives and European citizens. The programme will offer 13 artists and 13 scientists a unique opportunity to collaborate together for a duration of seventeen months. The initiative encourages scientists to exchange ideas, knowledge and methodologies with international visual artists while visiting their studios.
The science
In his research, Florian Schreck (b. 1972, Konstanz, Germany) combines complex systems of lasers, optics, electronics, mechanical components, vacuum chambers and software to laser cool atoms to almost the absolute zero temperature, more than 273 degrees Celsius below zero. Using these atoms as very precise pendula, Schreck aims to build new quantum clocks. These clocks will impact society in important ways: the aim is not only to build more precise clocks, but also to make the clocks smaller and more transportable – currently such ultra-precise clocks fill up entire laboratory rooms – in order to be able to apply them in real-world situations.
The art
Dmitry Gelfand (b.1974, St. Petersburg, Russia) and Evelina Domnitch (b. 1972, Minsk, Belarus) create sensory immersion environments that merge physics, chemistry and computer science with uncanny philosophical practices. The artists employ current findings to investigate questions of perception and perpetuity. Having dismissed the use of recording and fixative media, Domnitch and Gelfand's installations exist as ever-transforming phenomena offered for observation. Because these rarely seen phenomena take place directly in front of the observer without being intermediated, they often serve to vastly extend the observer's sensory envelope. The immediacy of this experience allows the observer to transcend the illusory distinction between scientific discovery and perceptual expansion.
Art and science
Over the course of 17 months, Schreck, Gelfand and Domnitch will collaborate to combine science and art. The project is organized by the artscience laboratory of the physics department of the Vrije Universiteit Amsterdam, Hybrid Forms, directed by Dr. Raoul Frese. The work will be centered around the Sustainable Development Goals that were formulated by the United Nations. Results, developed concepts, research material and artworks generated during the Studiotopia residency will be exhibited at the new art gallery at the Vrije Universiteit campus, WONDER, and in partnering venues across Europe.